AFTER HASTINGS PARK
The BC Security Commission removed Japanese Canadians from the 100-mile security zone in three ways: to road camps in BC or Ontario; sugar beet projects in Southern Alberta and Manitoba; or to towns and purpose-built camps in the remote mountain valleys of central BC. In 1946, community members were given the option to move east of the Rockies or go to Japan. In 1949, after receiving the right to vote, some people did return to BC. In 1988, the Government of Canada made a formal apology and acknowledged the wartime injustices.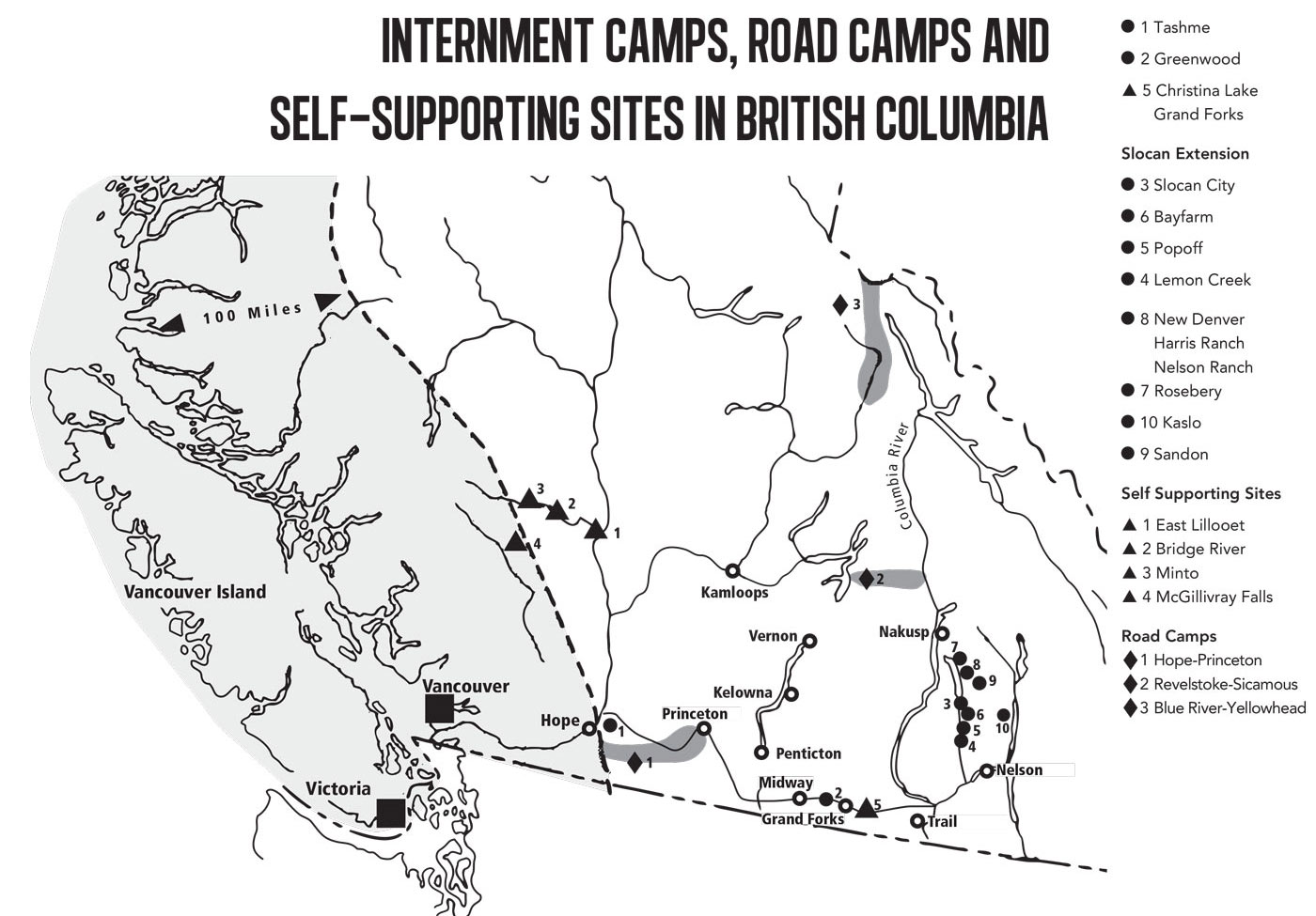 Nikkei National Museum 1994.69.4.27
Ten camps were set up in central BC. The largest was a purpose-built camp called Tashme, near Hope, BC. The population in November 1942 was 2,636.