BUILDING F – ROLLERLAND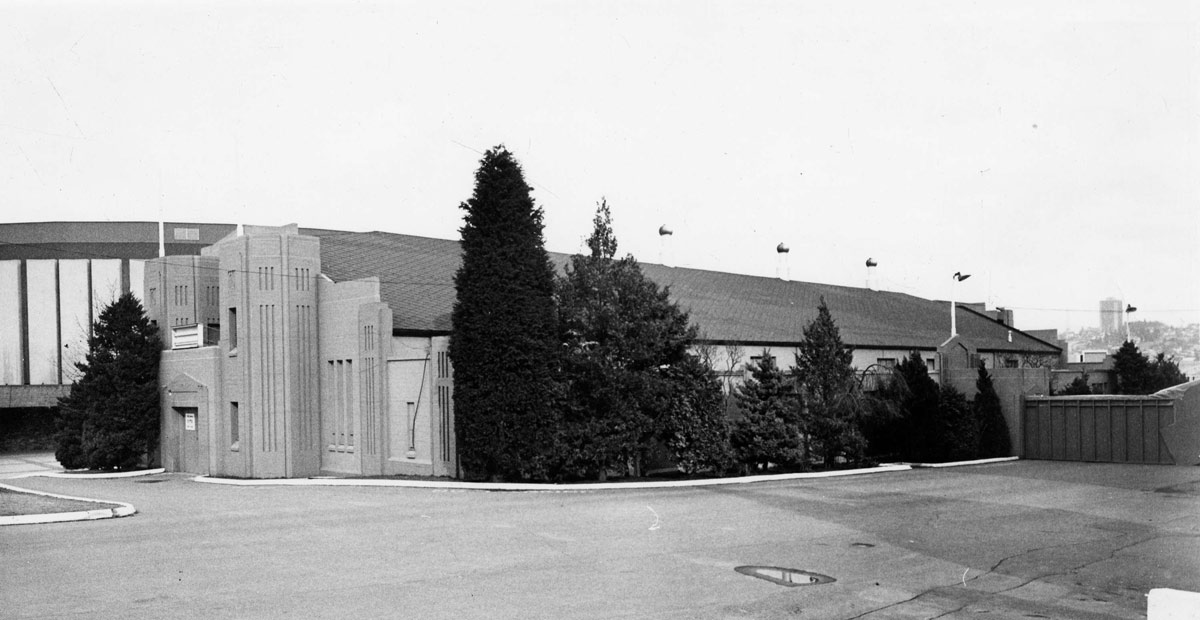 Rollerland, originally the Pure Food Building and dating from 1931, is one of several buildings designed by H.H. Simmons at the PNE. Constructed of cast-in-place board-formed concrete with decorative detailing in vertical relief panels and stylized pilasters, the building is a good example of Art Deco detailing and is similar in character to the Forum. It is a 'B' on the Heritage Register. Rollerland is currently used for indoor exhibits during the fair and rented at other times for events such as film production and trade shows.
Starting April 23, 1942, the building was used to house boy's ranging in age from 13-18 years old. Part of the building was also turned into showers, washrooms and toilet facilities for both men and women. Later, due to overcrowding in Building A, the building was used for women. women were relocated to Building A or H, and in June 1942, this building became a special dormitory for up to 187 teenage boys under the supervision and guidance of Reverend Yoshio Ono from the United Church of Canada. He was concerned that these teenagers were not properly supervised, and that they were easily influenced by the older men in the dormitories. He worked to give them a sense of order, and provide them with educational resources.
Reverend Yoshio Ono's Diary – courtesy of UBC Special Collections
Reverend Yoshio Ono (1904-1984) was born in Tokyo, but came to Canada to attend Theological College in BC. He joined the Cumberland Japanese Mission of the United Church of Canada. He arrived at Hastings Park on April 15, 1942 with the community members from Cumberland, Royston, Courtenay and Union Bay. He volunteered to become the Director of the Boy's Dormitory, and also worked as a representative for the United Church of Canada, and for the Red Cross. He communicated with the Japanese Liaison Committee and actively petitioned for better conditions within Hastings Park, and for ethical considerations towards the community, especially for keeping families intact.
On August 21, 1942, he moved to Tashme to help coordinate the arrival of community members. In 1943, he left the camp and moved east. Reverend Ono married Fumiko Matsubuchi, originally from Cumberland, on December 1, 1945 and later moved to Montreal.
Reverend Ono kept a fascinating diary of his daily work and life at Hastings Park from June 17 – August 18, 1942. His dedication and compassion towards the community are apparent throughout the diary.
For additional information on Reverend Ono, check out this website about his collections at UBC. yoshiono.weebly.com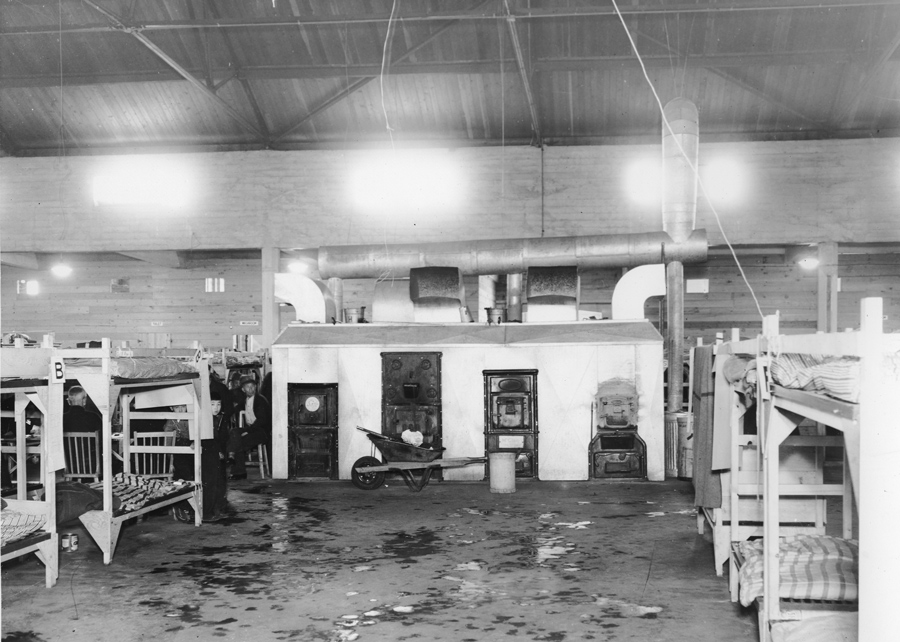 Nikkei National Museum 1994.69.3.19
Building F – Heating Unit in the Boys's dormitory.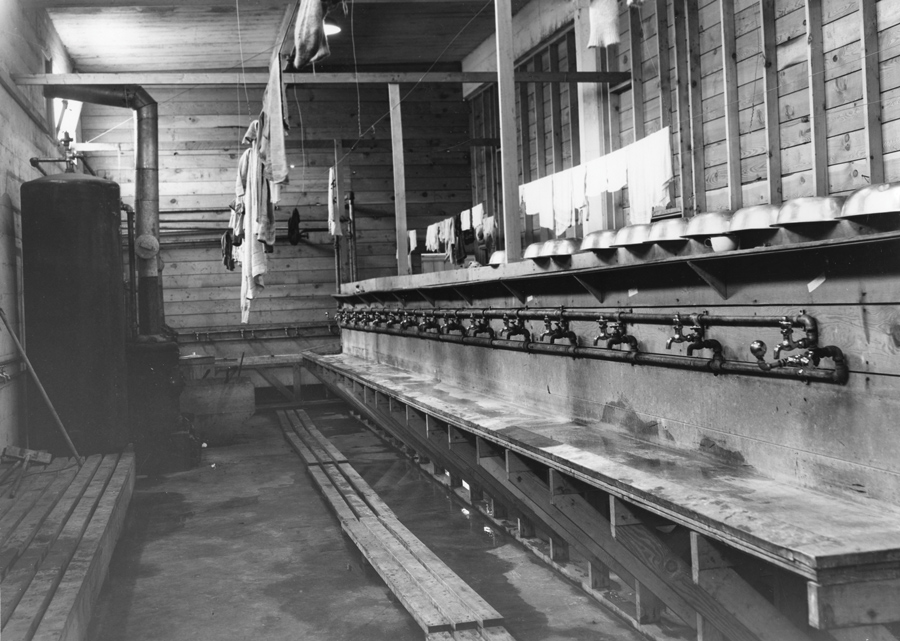 Nikkei National Museum 1994.69.3.27
Building F – Rudimentary washroom facilities were gradually added to the existing buildings. Privacy was minimal.